I started turning in 2004 after attending a Triton conference in Canberra where I saw a lathe used for the very first time in my life. I was hooked and bought on old Woodfast lathe out of the
Trading Post as soon as I returned.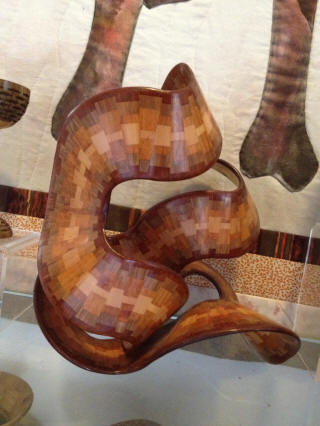 TWISTED Christmas Ornament
Conventional turning methods
are used to create this piece.
It consists of topless and
bottomless bowls which are
then cut and re-assembled
into different shape or
form.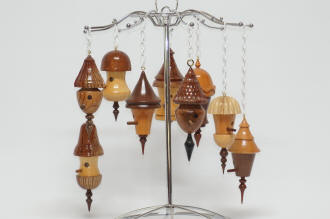 LIDDED BOWL Christmas Tree
Segmented Lidded bowl.
JEWELLERY BOX
with crankshaft finial.