Boxes are something I have been involved with since 2003.I saw a member of our club, Fred Carey, demonstrating at a local Bunnings store. Went home convinced my wife I had to spend some money, joined a local Woodworking Club and the rest is History. Ever since 2003 I have been an active member of the special interest machinery group in the Bayside club where we make lots of forms of boxes as projects to teach members skills and the safe use of club equipment.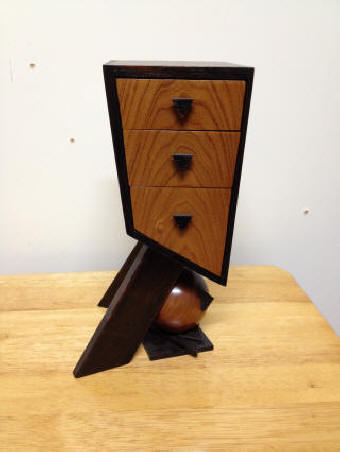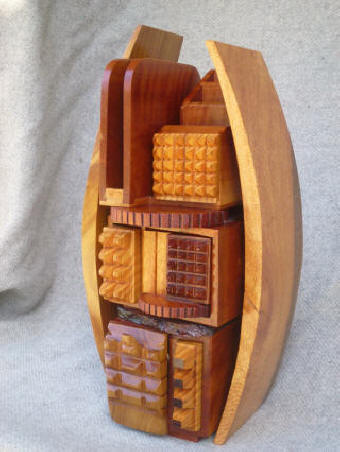 Inspired from a works in 400 wood Desk Caddy to hold all
boxes. dovetailed acute angles. normal use items such as
sticky tape (bottom drawer).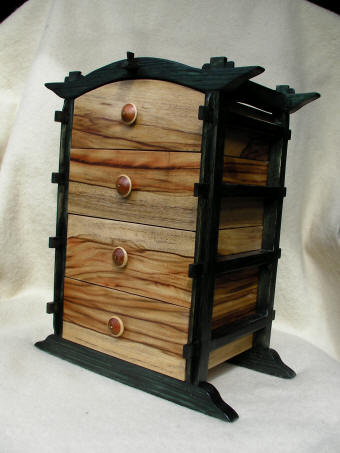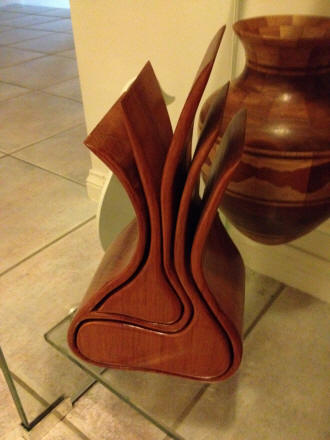 CLUB PROJECT BANDSAW BOX
This was a project that I set for The bandsaw enables boxes
the machinery group. to be made in a large variety
of shapes and sizes. See page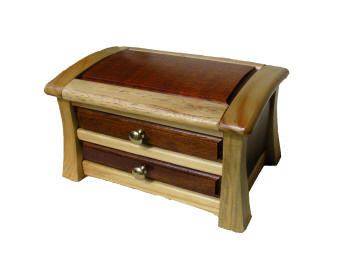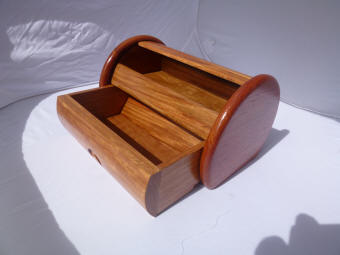 CLUB PROJECT CLUB PROJECT
This box was designed a week I designed this box based on a
ahead of the many machinery photo taken by one of the
group members who made it. Bayside woodies members,
Bruce Sanderson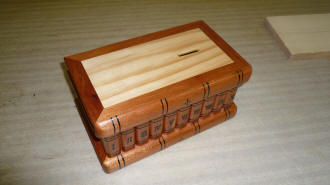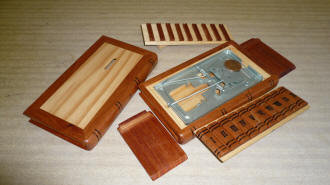 Exploding Box I designed this based on the idea of a box that Laurie Gwynn
makes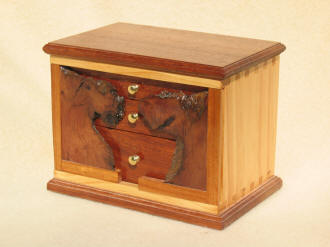 Jewel A segmented box Min.Chest of Drawers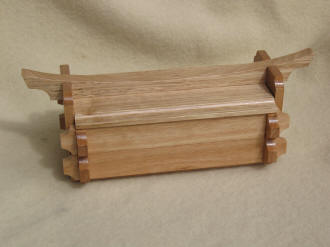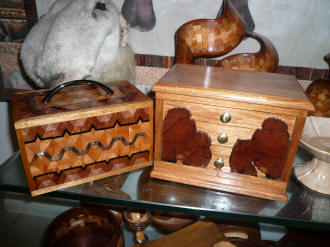 Japanese Gifkins Style Segmented and Chest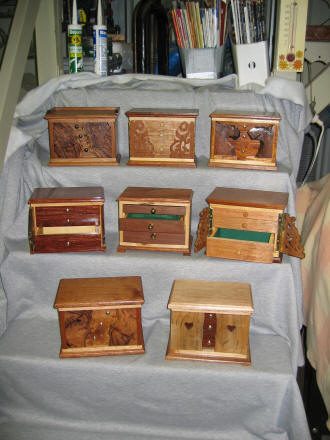 Bayside Members Variations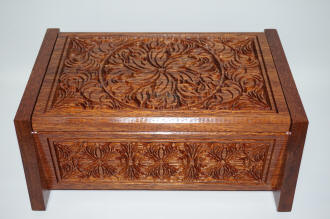 Paradise Box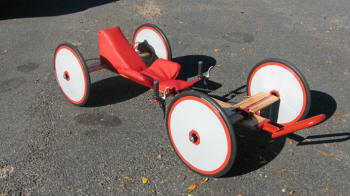 MY SPEED MACHINE
lay down and go like hell.