I have tried my hand at a few wooden clocks. The interesting things I find about clocks is the movements used, from clocks I move to making Kinetic Sculptures which I personally found more rewarding.
I have included photos of some of the clocks I have made.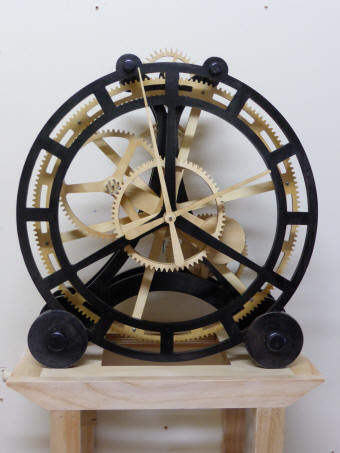 EPICYCLIC
by Masochist's corner on
Clayton's site.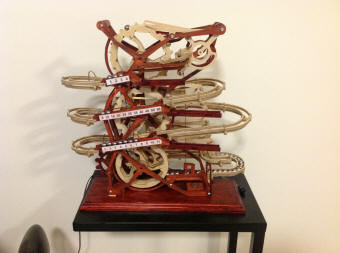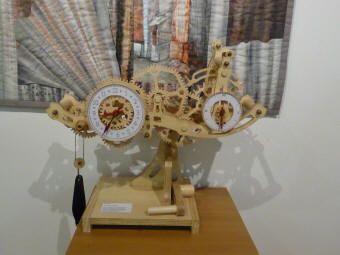 MARBLE RUN CLOCK CLOCK 18 from Woodenclocks
See Kinetics and Multimedia. It has non-circular gears.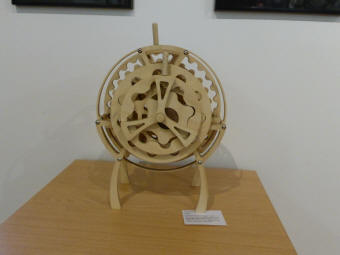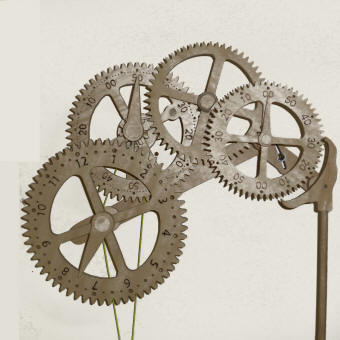 RIVEN GENESIS
by Derek Hugger, it uses dual stage by Clayton Boyer, it is listed
hypocycloid reducers on a single and one of the easiest clocks
shared axis. to make.